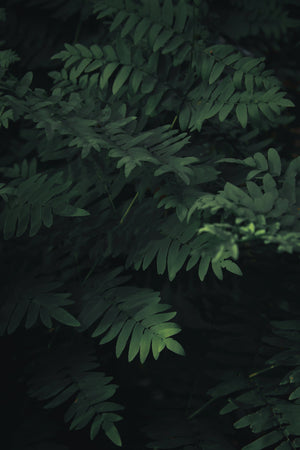 Your first natural care with "Bio-Botox"
Up to
82%
wrinkle reduction
after only
four weeks*
On the following pages we will explain to you exactly what is behind and above all in our products and our philosophy. We would like to share with you what sustainability means to us, how we live and implement it. Because for us, sustainability is the basis for everything - it shapes our decisions regarding our raw materials, our packaging, our social commitment and our everyday life.
OUR INGREDIENTS
We carefully select the right ingredients for our products. We pay particular attention to regionality, choose organic quality whenever possible and avoid unnecessary additives. For more transparency, you will find an alphabetical overview of all our raw materials here, as well as our decision -making criteria that we take into account when making our selection.

To the raw material list To our decision criteria
OUR PACKAGING
We attach great importance to making our packaging as sustainable as possible. Regional reference and recycled materials are particularly important to us here. Our amber glass bottles, samples and jars are filled exclusively in Germany. You can find out more about this on the following pages.
OUR SOCIAL COMMITMENT
It is a matter close to our hearts to pass on part of our economic success and thus support nature, people and animals. You can find out here which social projects we are currently involved in and why we are doing it at all.
OUR COMMITMENT
We agree: only together can we bring about positive change in our society and economy. In our day-to-day actions, we are committed to the Sustainable Development Goals of the United Nations. You can find out exactly how we implement each of these goals here.